Glorious - Creative - Wise . . . with a lot of soul
Elisabeth Melander is a beautiful creative artist spiced with wisdom and a lot of feeling. In her stage presence there is an ease and joy of life, a seriousness and a splash of sadness which grabs and involve her audience.


She was born and raised in Boden, way up north in Sweden, where the home was filled with music and dance. "Playing gramophone, dancing, singing and spinning around, that's fun," wrote Elisabeth's mother in the family album. And the image of the three-year-old actor accustomed to the radiogram is really a sense of how her life as an artist would be.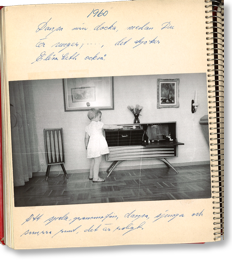 Her first school years were filled with singing and theatre. She played the recorder, violin and guitar at the municipal music school and joined the string orchestra. Went to dance school and performed here and there. Then after three years classical music studies she continued to the Swedish Academy of Music in Gothenburg where she received her educational degree in classical singing and ensemble. In addition Elisabeth continued her individual musician education with improvisational focus, art music, jazz, composition and rhythm. In 1985 she was called to the Academy of Music in Malmö to establish Sweden's first education of singing song modern genres ... jazz and rock.
INFLUENCERS
Elisabeth is incredibly curious and strives continuously for her own development.
"I think that's why I tried many different genres, songs and instruments."

"My interest for lyrics come both from mom and my grandfather. He was a master of making song "come alive". Mom, on the other hand, inspired me to find out what the lyrics were about, making me write poems and small verses. "

If Ella Fitzgerald, Sara Vaughan, Carmen Mc Rae, Monica Zetterlund, Astrud Gilberto, Barbra Streisand, early on were my female role models, the male were Nat King Cole, Frank Sinatra and Chet Baker.

"Pretty soon I got stuck in the 60s and 70s," says Elisabeth. A whole new world with many more genres opened up with artists like Aretha Franklin, Chaka Khan, Ray Charles, Stevie Wonder, Paul Simon, Joni Mitchell, Quincy Jones, Chicago, Blood Sweat & Tears. Chick Corea, Herbie Hancock, Gary Burton, Keith Jarrett, Weather Report, Led Zeppelin, Frank Zappa, Al Jarreau and others."
ARTISTIC
During her extensive career, Elisabeth has, in addition produced a lot of own concert projects. She has done several recordings, radio and television appearances, and also run her own groups - EMB (Elisabeth Melander Band), Jazzmine, JazzAppear, The Boys And Her Voice, Melander-Bergcrantz Quintet, Elisabeth Melander Trio, and alos member of the groups Lifeline, Mopele, Cosmic Agogo, Nandu, Milfield Band, Jazzsounds Unplugged.
Elisabeth was also engaged as a singer and actor at the Royal Dramatic Theatre in Stockholm for Ingmar Bergman's production of William Shakespeare's "King Lear". The production toured six month playing at many of the national theatres in Europe.

Fantastic musicians that Elisabeth has collaborated with

Norrbotten Big Band, Ystad Big Band - Monday Night Big Band - Växjö Big Band - Hudiksvall Big Band - Mikael Rådberg Jazz Orchestra - Anders Berglund Big Band plus jazz collaborations with Jan Allan - Anders Bergcrantz - Nils Landgren - Lars Danielsson - Anders Jormin - Joakim Milder - Håkan Broström - Bosse Broberg - Lars Jansson - Helge Albin - Håkan Rydin - Jan Lundgren - Jakob Karlzon - Inge Petersson-Lindbäck - Palle Danielsson - Red Mitchell - Claes Crona - Göran Klinghagen - Bengt-Arne Wallin - Kjell Öhman - Ulf Adaker - Ulf Andersson - Terje Sundby - Lars Beijbom - Christian Speering - Hans Andersson - Yasuhito Mori - Anders Hagberg - Vincent Nilsson - Lasse Lundström - Göran Schelin - Johan Norberg - Mikael Råberg - Steve Dobrogosz - Lasse Bagge - Peter Gullin - Backa-Hans Eriksson - Johan Hörlén - Ulf Johansson - Anders Kjellberg - Rasmus Kihlberg - Lars Lindgren - Anders Persson - Gösta Rundqvist - Gunnar "Helmer Bryd" Svensson - Gunnar "Siljabloo" Nilss On - Petur "Island" Östlund and many many more …..